Neo-Burlesque Acts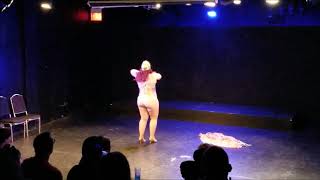 The Comet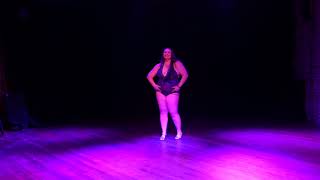 Wanna B Ur Lovr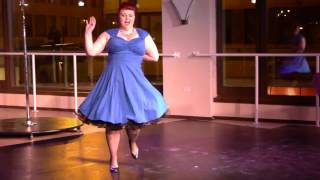 Just a Girl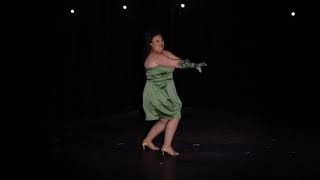 Communication Break-Up
Start Wearing Purple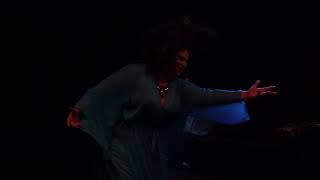 Never Underestimate Me Again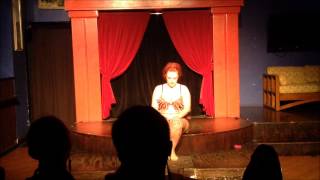 The Chicken Dance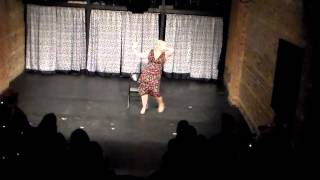 Summer in Ohio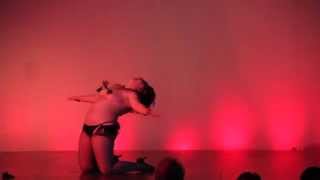 Shake Your Hips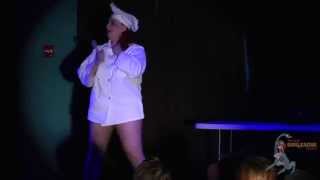 Kiss the Cook
Wanna B Ur Lovr

Phaedra is the epitome of smarmy as she strides onstage in a purple jumpsuit (with cape) to embrace the cheesy pick up lines delivered by Weird Al's sexiest song. Intro: This next performer is a true artist. Pick up artist that is. Don't try these lines at home or

Communication Break-Up

Phaedra has a sassy spring to her step in this flirty piece utilizing the funky beat of the Devo tune by the same name.

Start Wearing Purple

This fun and flirty number is danced to a tune of Eastern-European influences and includes a purple color palette with the use of a rip away panel skirt. The moves are inspired by bellydance, and utilizes an audience participant to wear the pieces as they come off.

Never Underestimate Me Again

This bold strut and strip piece was created to express a vexxed attitude, and then letting it go to come into her own. This piece is performed to Caught By A Ghost's "No Sugar In My Coffee."

The Chicken Dance

This entire costume cost less than $20! That's because it debuted at Thrifty Thrills, a show with the challenge of creating an entire act under $20. Phaedra decided to add this act about a cannibal chicken to her repertoire for Easter (since it does involve the use of Cadbury Eggs)!

Summer in Ohio

Phaedra takes a cheeky twist on "Summer in Ohio" from the musical "The Last Five Years." It's hard to enjoy your summer when you love isn't there, and Phaedra takes it off to show why he should come running to Ohio.

Shake Your Hips

Let's face it, sometimes a girl just wants to shimmy, shake, and have a great time. Phaedra puts on fringe and shakes it to Joan Osbourn's "Shake Your Hips." Plus, there may be some tassel twirling at the end of this number.

Kiss the Cook

Things get a bit too warm in the kitchen when Phaedra mixes a pot of her special stew. A classic-inspired act to Julia Lee's "Do You Want It?"
Nerdlesque Acts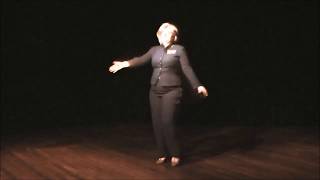 Hillary Clinton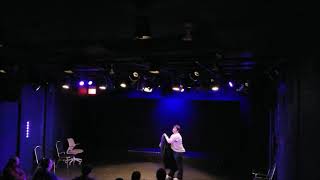 Harry Dresden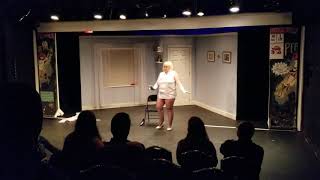 Dr. Horrible's Transformation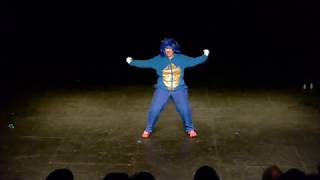 Sonic the Hedgehog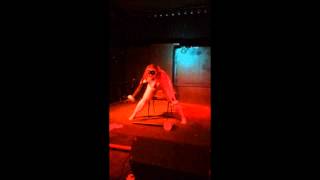 Harley Quinn
Dr. Horrible's Transformation

A nerdlesque number inspired by the songs "Brand New Day" and "Everything You Ever" from the Dr. Horrible soundtrack. The Number starts out funny with Phaedra as Dr. Horrible threatening the audience with her Death Ray. But then the gun goes off when she doesn't expect it to, and she has no choice but to turn to her dark side.

Sonic the Hedgehog

With supersonic speed and a cocky attitude, this character raced from our video games into our cartoon lineups in the early 1990's. This act is a tribute to this spiny creature.

Harley Quinn

Love drives us mad, and that can't be truer for anyone than it is for Ms. Harley Quinn. Phaedra depicts the gleefully amoral protégé of The Joker, the nemesis of Batman from DC Comics fame with rock song "Make Me Wanna Die" by The Pretty Reckless
Seasonal Acts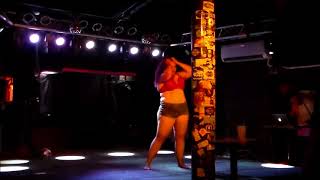 Aftermath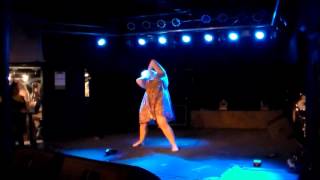 Clankety Clank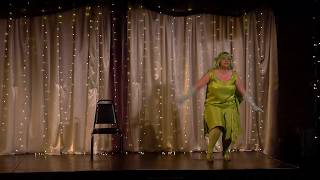 Lonely Christmas Eve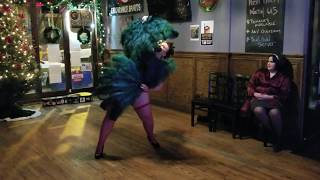 Punk "Carol of the Bells" Fan Act
Aftermath

A frantic reaction to a bloody scene

Clankety Clank

Watch out when you steal from the dead. This number is inspired by the story of the same name from the series, "More Scary Stories to Tell in the Dark" and will leave you to think twice before taking from a freshly dead corpse.

Lonely Christmas Eve

Phaedra takes the stage in her one-of-a-kind interpretation of everyone's favorite holiday grump. This flapper style Grinch wails to the tune "Lonely Christmas Eve" by Ben Folds. After this act, you won't want to touch Phaedra with a 39-and-a-half foot pole.

Punk "Carol of the Bells" Fan Act

Tired of some of the classic Christmas number, Phaedra mixes things up with some funky fan work with "Carol of the Bells" by August Burns Red. The heavy guitar in this music provides a contrast to the beauty and flow of the feathers, making this one unforgettable act for Christmas time.