Neo-Burlesque Acts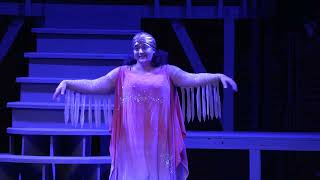 The Comet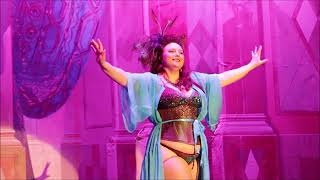 Never Underestimate Me Again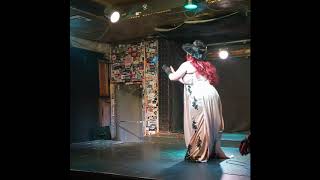 Dirty Little Secret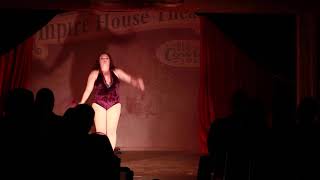 Wanna B Ur Lovr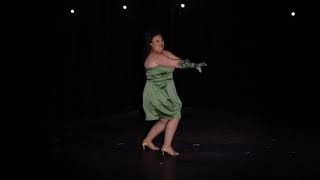 Communication Break-Up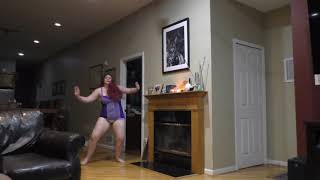 Lingerie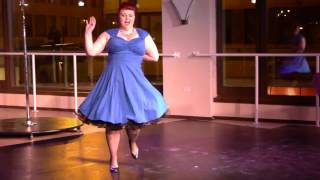 Just a Girl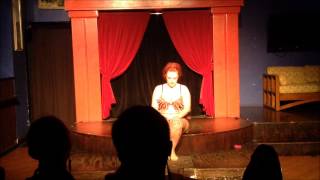 The Chicken Dance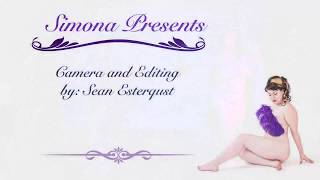 Sirens (duet with Cyn S Tease Ya)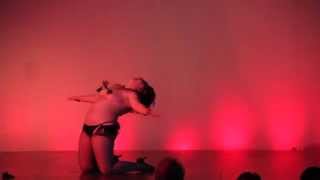 Shake Your Hips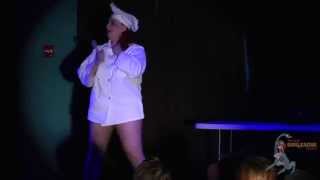 Kiss the Cook
The Comet

Phaedra leaves a trail of sex appeal across the stage to this hypnotically beautiful song. She flows between movements effortlessly and her reveals will light you up.

Never Underestimate Me Again

Phaedra's soft pretty costume is a stark contrast to the aggressive bump and grind that she performs as they slowly come off. Watch her fling them away as she claims her power and owns the stage. You'll never underestimate her again.

Dirty Little Secret

Watch Phaedra go from being very proper in a flowing gown and hat to a wild woman in a red corset. If you promise not to tell her dirty little secret, she won't have to paddle you.

Wanna B Ur Lovr

Phaedra is in the dictionary under "Kablaam!" and you'll be screaming it at her while she shimmies out of her crushed velvet jumpsuit. This comedic classic by Weird Al will have you laughing at the lyrics, but Phaedra will keep you hot under the collar. Especially will her assels at the tail end.

Communication Break-Up

This is a fun comedy twist on a classic burlesque striptease. It has everything you could want – jazzy music, sequined gloves, a touch of feathers. But somehow, Phaedra has gotten her wires crossed. Luckily for us, she still ends up in only tassels and fringe.

Lingerie

This act trails through the audience. Phaedra slinks her way through, hands trailing and hair tossing, before doing some floor work that will make you need to catch your breath.

Just a Girl

This act is a protest against the administration of 2016-2020. Watch Phaedra come out from behind the laundry and grab back. She may be just a girl, but girls get shit done.

The Chicken Dance

Showcasing Phaedra's comedy chops, this playful number will have you clapping along. She proves that laying eggs can be both hilarious AND delicious.

Sirens (duet with Cyn S Tease Ya)

Phaedra and Cyn S Tease Ya hit you with a double dose of delight from the deep. The two twine around each other on stage in this bellydance, stripping themselves and each other. You'll be drawn in by these beautiful creatures from the sea.

Shake Your Hips

All decked out in fringe, the song may be narrating instructions, but you'll be too distracted by all of Phaedra's butt gyrations to do anything more than stare. As an added treat, you get to experience her tassel isolations after the final reveal.

Kiss the Cook

Phaedra is an adorable snack in this act. Watch her cook up something hot. As her pot heats up and she sheds her clothes, her smile will make you want to kiss cook.
Nerdlesque Acts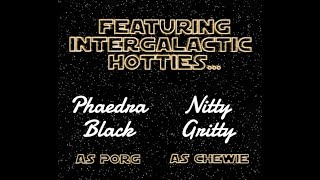 Are Porgs Food or Friend? Why Not Both? (duet with Nitty Gritty)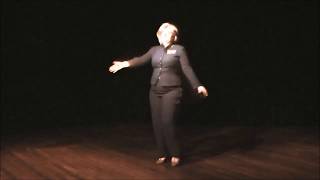 Hillary Clinton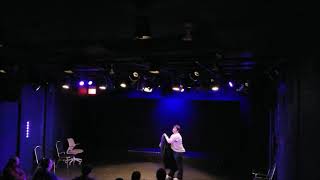 Harry Dresden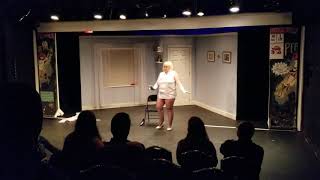 Dr. Horrible's Transformation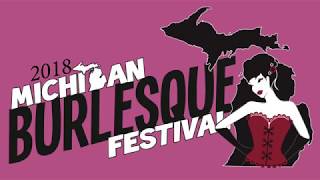 Sonic the Hedgehog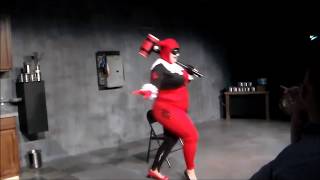 Harley Quinn
Are Porgs Food or Friend? Why Not Both? (duet with Nitty Gritty)

The romantic tones of an 80s power ballad brings together the fluffly and adorable Phaedra Porg with the sleek and hungry Chewie. Chewie gets a taste of Phaedra's sweetness before they do their final reveal to each other before turning to the audience to strike a classic Star Wars pose.

Harry Dresden

Let Phaedra lead you on a magical journey to discover what is underneath Harry Dresden's iconic trenchcoat. Bob the skull watches over this naked wizardry as Phaedra gets frisky with her wizard's staff.

Dr. Horrible's Transformation

Turning evil never looked so appealing. Phaedra leads you through Dr Horrible's descent to the darker side with sexy chair work and doing naughty things to her gun.

Sonic the Hedgehog

Phaedra embodies this delightful video game hero in a tearaway sweatsuit. She bops around the stage before revealing where she stores all of those rings that come flying out.

Harley Quinn

Phaedra is serving up classic cartoon HQ complete with an oversized mallet and a surprise pulled from her undergarments. This act is not for the faint of heart. Her butt isolations (ass-olations) will make you want to die.
Seasonal Acts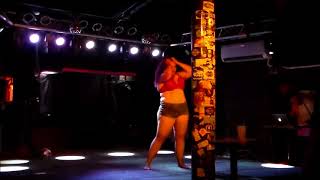 Aftermath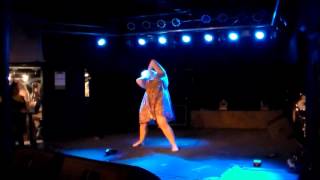 Clankety Clank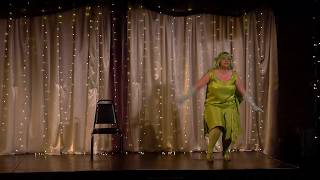 Lonely Christmas Eve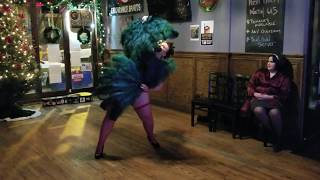 Punk "Carol of the Bells" Fan Act
Aftermath

This aggressive number starts with a knife and Phaedra bursting onto the stage to take you for a ride. Hips and hair punctuate the songs thumping rock beat and it ends leaving you screaming for more.

Clankety Clank

Watch out when you steal from the dead. This number is inspired by the story of the same name from the series, "More Scary Stories to Tell in the Dark" and will leave you to think twice before taking from a freshly dead corpse.

Lonely Christmas Eve

Phaedra takes the stage in her one-of-a-kind interpretation of everyone's favorite holiday grump. This flapper style Grinch wails to the tune "Lonely Christmas Eve" by Ben Folds. After this act, you won't want to touch Phaedra with a 39-and-a-half foot pole.

Punk "Carol of the Bells" Fan Act

Tired of some of the classic Christmas number, Phaedra mixes things up with some funky fan work with "Carol of the Bells" by August Burns Red. The heavy guitar in this music provides a contrast to the beauty and flow of the feathers, making this one unforgettable act for Christmas time.