I am pleased to announce that next month I will be competing in The Shimmy Showdown!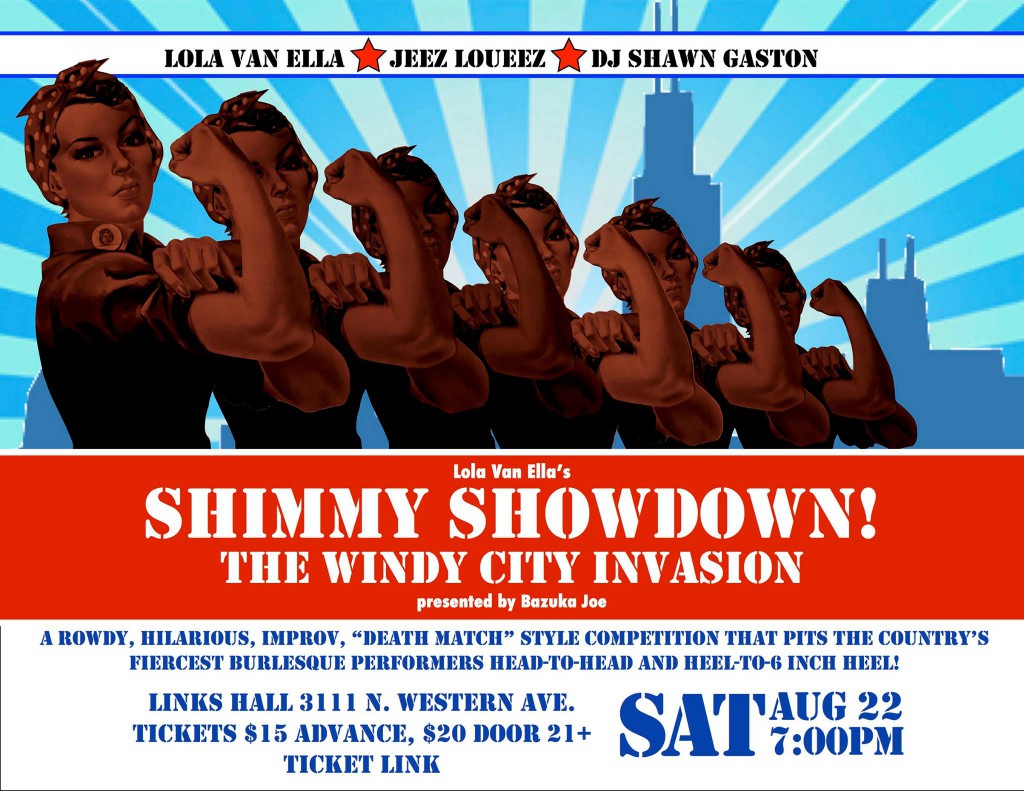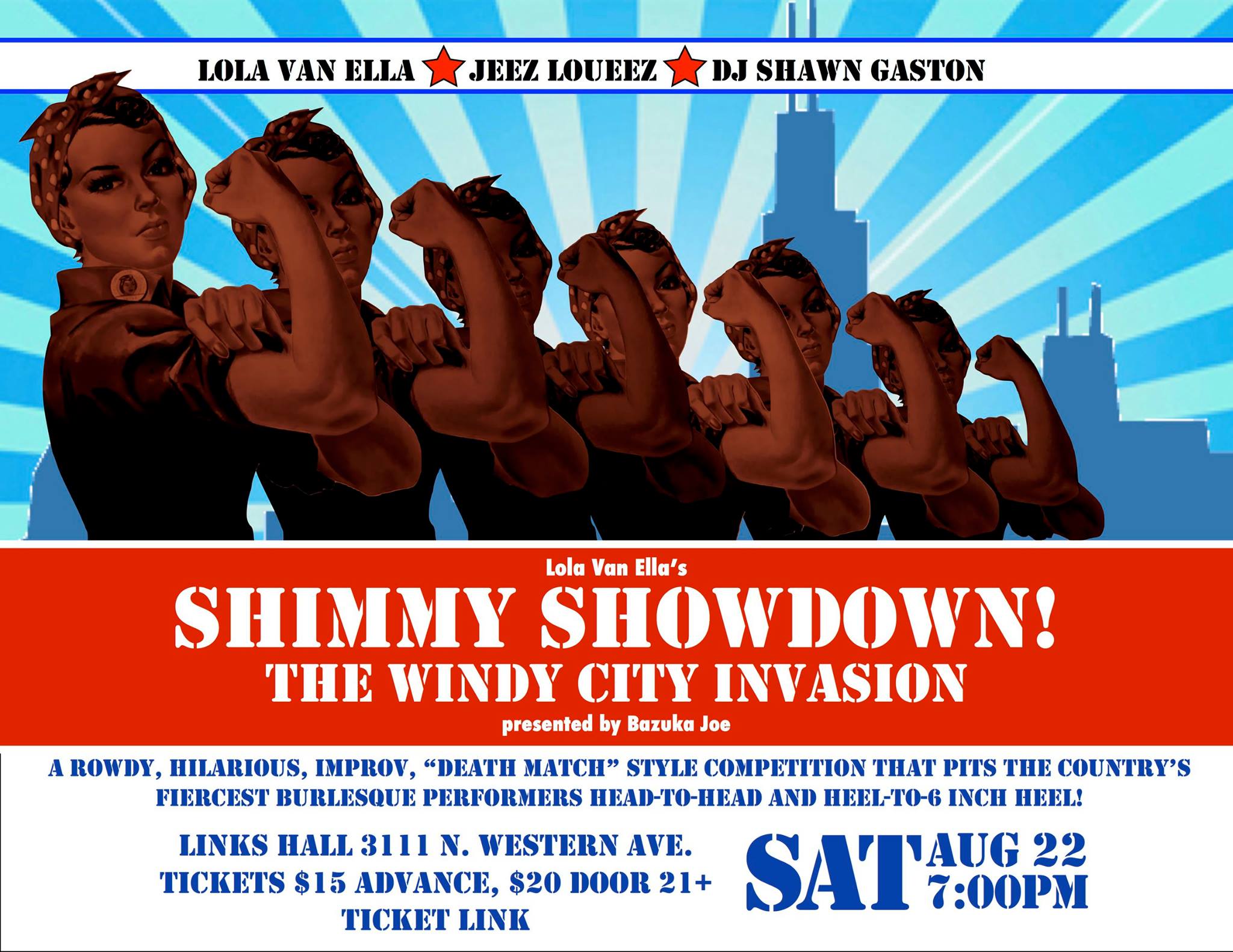 The Shimmy Showdown is a burlesque improv event started in St. Louis by Lola Van Ella, and ever since I heard about it, I wanted to be a part. And now I finally have my chance!
Now if I could only get over this cold I can start really honing and perfecting my skills for the big day!
August also has two other shows coming up for me! August 14th will bring back the Better Boobie Bureau, but I'll share more on that later. And August 23rd will bring another show with the Midnight Marauders where I'll be debuting a new number, and this one will be a sing 'n strip!
August will also mark my first figure drawing session ever with Grotesque Burlesque. This event will be August 13 at the Uptown Underground.
I hope to see you at one or more of these events!