I have the pleasure of having a really busy August, which is great because my birthday is this month too!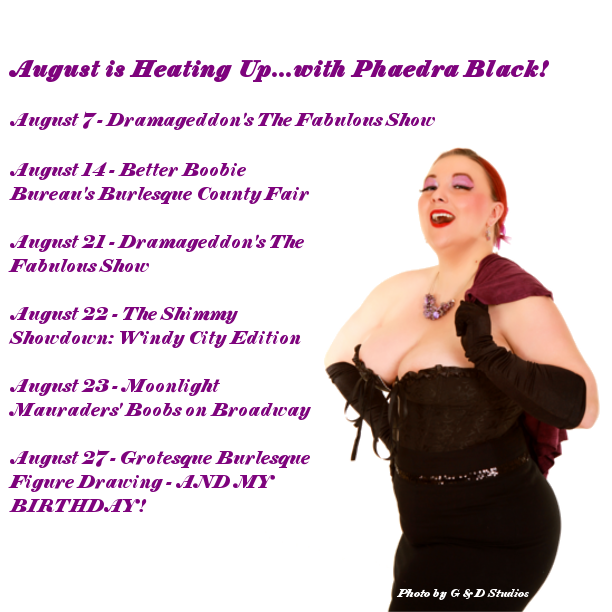 Tomorrow, I'll be making my Dramageddon debut at their "The Fabulous Show." I'll be at Uptown Underground August 7th, 11:30 pm. If you're not able to make this show, I'll be at the second reiteration of "The Fabulous Show" on August 21st, same time, same place. You can get tickets for both events here!

Then next week, the Better Boobie Bureau is back! I know you've missed us, we've missed you too! We're bringing Burlesque County Fair to a new location for us, the Uptown Underground (guess I'll be there a lot this month). I'm really excited for this show, I think you'll love it to. Seriously, do you know anyone else that has made a burlesque show dedicated to County Fairs? I don't. Show will be at 9:30 pm on August 14th, and you can pre-purchase tickets here.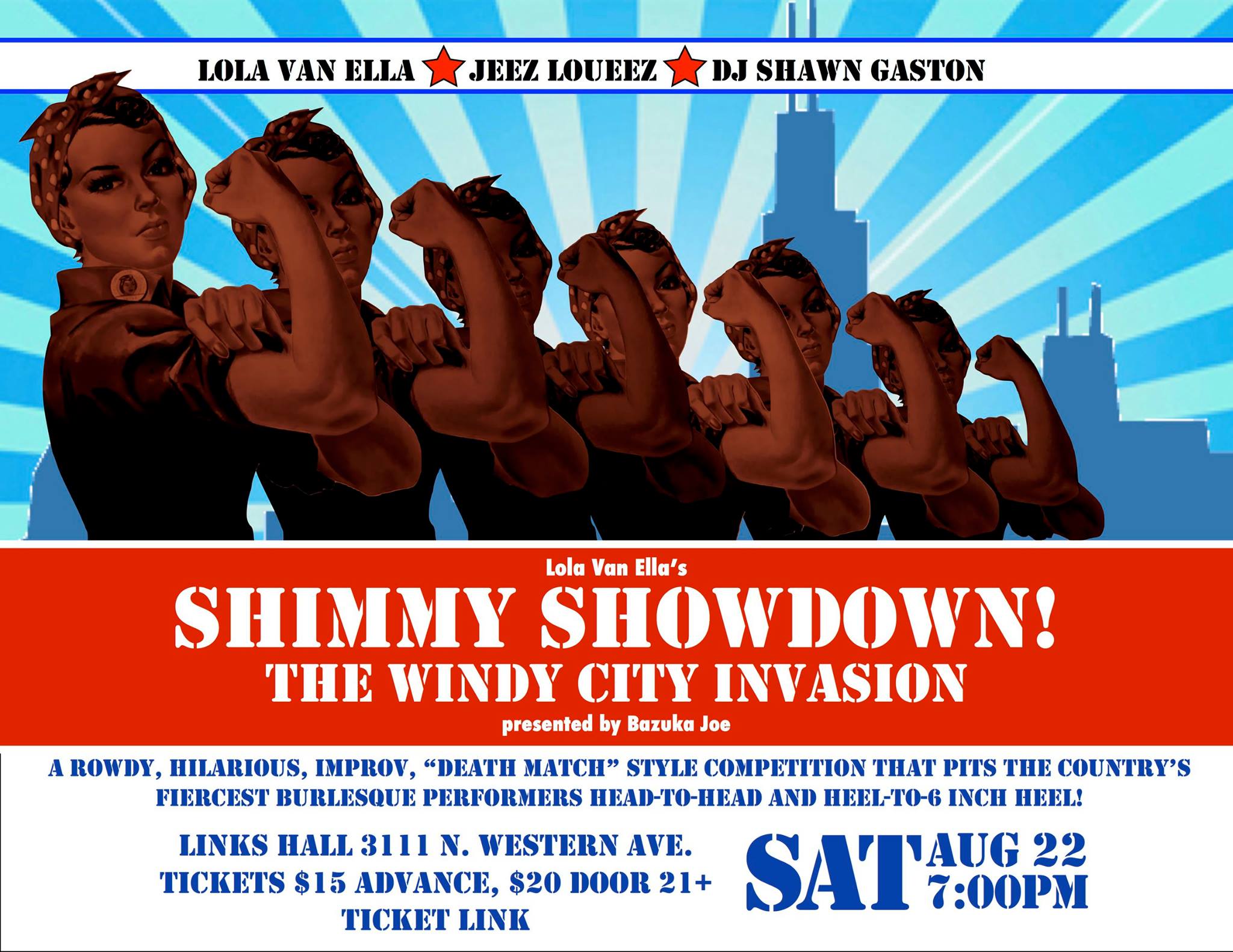 I've told you about this one already, you'd be a fool to miss it! The Shimmy Showdown is coming to the Windy City, and you really don't want to miss me taking these "ladies" down. They all talk a mean game, but let's face it, I've got the curves and the quake to make the competition shake (out of pure fear). This will be at Links Hall on Saturday, Aug 22 at 7 pm and what do you know, you can buy tickets ahead of time too with this handy link.
Then I get up the next day to debut a new sing 'n strip number for Madame Hatter's Moonlight Maurader's "Boobs on Broadway" at the Prop Thtr. Check it out Aug 23rd, 7 pm, with pre-sales here ($8 if you buy them in advance, they will be $12 at the door).
Last but not least, I'm making my figure drawing debut on my BIRTHDAY!!! Come draw me in my birthday suit! And it's at the Uptown Underground, again (I may just bring a sleeping bag over there and camp out for the month). August 27th, 7pm, and you just need $5 for admission, your sketch pad and pencil.
I'll tell you what…if anyone manages to make it to 5 out of the 6 events this month, I will give you a photo of myself and autograph it. How does that sound?
See you soon!