Puck and Grind is an event that combines hockey and burlesque into an all day event that is raising funds for You Can Play, which is an organization that works to insure the safety and inclusion of all in sports – including LGBT athletes, coaches and fans. I recently visited the set of the Puck and Grind calendar shoot.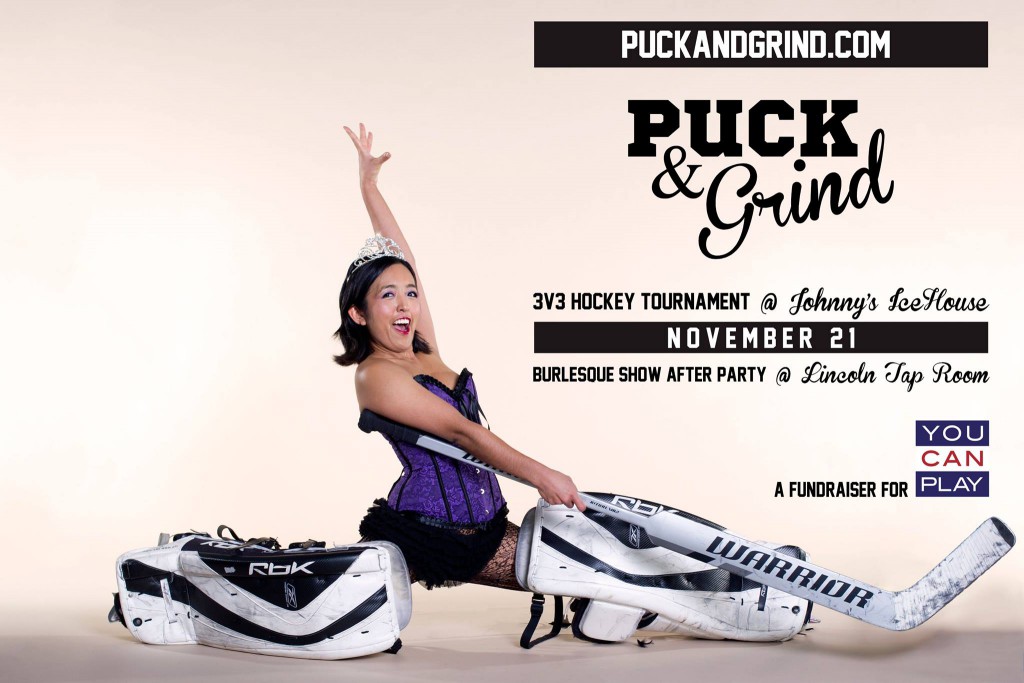 Below is a video podcast I put together where I interviewed the show's producer/ commissioner, Lady Ali Mode, as well as a couple other participants in the shoot.
For more information on Puck and Grind, be sure to visit the website http://www.puckandgrind.com.
If you're in Chicago, block out Saturday, November 21st, 2015 for the tournament and the show.
And for more information about You Can Play, you can visit http://www.youcanplayproject.org/.